Two Men Indicted for Document Fraud
April 25, 2012
The United States Attorney's Office for the Middle District of Pennsylvania and the U.S. Department of Homeland Security, Immigrations and Customs Enforcement, announced that two men, both natives and citizens of Mexico have been charged with Fraud and Misuse of Documents.
According to United States Attorney Peter J. Smith, Miguel Jimenez-Gutierrez, age 37, and Alberto Pantoja-Ledesma, age 21, both natives and citizens of Mexico in the United States illegally, were charged in a one-count indictment by a federal grand jury in Harrisburg today.
The indictment alleges that on April 4, 2012, both men did knowingly possess, use, or attempt to use a fraudulent alien permanent residence card while attempting to enter the Carlisle Barracks at the Army War College in Carlisle, Cumberland County, Pennsylvania.
If convicted, both men faces a maximum sentence of up to 10 years' imprisonment and a $250,000 fine.

This investigation was conducted by the U.S. Department of Homeland Security, Immigration and Customs Enforcement, Homeland Security Investigations and the Carlisle Barracks Police Department. It is being prosecuted by Special Assistant United States Attorney Brian G. McDonnell.
****
An Indictment or Information is not evidence of guilt but simply a description of the charge made by the Grand Jury and/or United States Attorney against a defendant. A charged Defendant is presumed innocent until a jury returns a unanimous finding that the United States has proven the defendant's guilt beyond a reasonable doubt or until the defendant has pled guilty to the charges.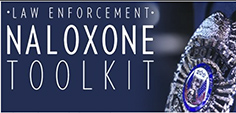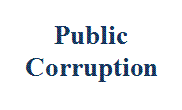 Our commitment to combating public corruption in the Middle District of Pennsylvania and to keeping the public informed about pending cases.