U.S. Attorney's Office Announces the Indictments of Two Individuals Charged with Immigration Fraud
December 20, 2012
The United States Attorney's Office for the Middle District of Pennsylvania announced that a federal grand jury in Harrisburg returned an indictment Wednesday charging two individuals with immigration fraud in separate cases.
According to United States Attorney Peter J. Smith, on December 7, 2012, Josefina Diaz-Lua, age 29, a native and citizen of Mexico, in the United States illegally, allegedly knowingly possessed, used, or attempted to use a fraudulent permanent resident card and social security card in Hanover, York County, Pennsylvania.

Domingo Diaz-Diaz, a native and citizen of Mexico, in the United States illegally, was also charged with allegedly knowingly possessing, using and attempting to use social security cards which he knew to be forged, counterfeited, altered, falsely made, and otherwise unlawfully obtained and procured by fraud from October 31, 2011 through October 26, 2012.

The investigations were conducted by the U.S. Department of Homeland Security, Immigration and Customs Enforcement, Homeland Security Investigations. The Harrisburg Bureau of Police also assisted in the investigation of Diaz-Diaz. The cases are being prosecuted by Special Assistant United States Attorney Alice S. Hartye.

Indictments and Criminal Informations are only allegations. All persons charged are presumed to be innocent unless and until found guilty in court.
A sentence following a finding of guilty is imposed by the Judge after consideration of the applicable federal sentencing statutes and the Federal Sentencing Guidelines.

In these particular cases, the maximum penalty under the federal statute is 10 years' imprisonment, a term of supervised release following imprisonment, and a fine for both defendants. Under the Federal Sentencing Guidelines, the Judge is also required to consider and weigh a number of factors, including the nature, circumstances and seriousness of the offense; the history and characteristics of the defendant; and the need to punish the defendant, protect the public and provide for the defendant's educational, vocational and medical needs. For these reasons, the statutory maximum penalty for the offense is not an accurate indicator of the potential sentence for a specific defendant.

****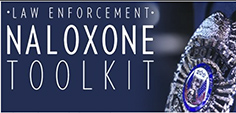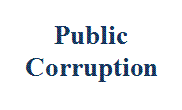 Our commitment to combating public corruption in the Middle District of Pennsylvania and to keeping the public informed about pending cases.