Former Central Pennsylvania Podiatrist Indicted on Federal Health Care Fraud Charges
June 19, 2012
The United States Attorney's Office for the Middle District of Pennsylvania announced today the unsealing of an indictment charging a podiatrist who practiced in Harrisburg and Elizabethtown with health care fraud.
According to United States Attorney Peter J. Smith, in May 2012, a federal grand jury charged Dr. Michael C. Karason, age 43, with engaging in a scheme to defraud health care benefits programs. The indictment alleges that Dr. Karason caused claims to be submitted to health care benefits programs for services purportedly provided in Dauphin County and Lancaster County when, in fact, he did not perform these services.
The indictment was unsealed following Dr. Karason arrest in California by OIG agents on May 25, 2012. He had an initial appearance today before United States Magistrate Judge Martin C. Carlson. Trial is scheduled for August 6, 2012.
If convicted, Dr. Karason faces a maximum sentence of 10 years' imprisonment.

"Taxpayers and health plans expect providers to honestly bill only for services they have actually provided," said Nicholas DiGiulio, Special Agent in Charge for the Inspector General's Office of the United States Department of Health and Human Services in Philadelphia. "When those providers brazenly lie to increase profits -- as Dr. Karason is alleged to have done -- OIG will be relentless in our investigation."
This case was investigated by the Office of Inspector General, Health and Human Services. It is assigned to Assistant U.S. Attorney, Christy H. Fawcett.

****
An Indictment or Information is not evidence of guilt but simply a description of the charge made by the Grand Jury and/or United States Attorney against a defendant. A charged Defendant is presumed innocent until a jury returns a unanimous finding that the United States has proven the defendant's guilt beyond a reasonable doubt or until the defendant has pled guilty to the charges.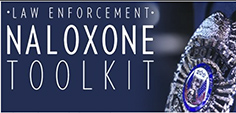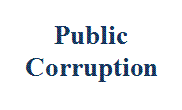 Our commitment to combating public corruption in the Middle District of Pennsylvania and to keeping the public informed about pending cases.