Federal Jury Convicts Two for $500,000 Interstate Stolen Credit Card Scheme and Bank Fraud
December 5, 2012
The United States Attorney's Office for the Middle District of Pennsylvania announced today that following a four-day trial before U.S. District Court Judge Christopher C. Conner, a federal jury in Harrisburg convicted two men for a fraud scheme in which over 100 credit card numbers from over 25 banks and credit unions were stolen and used.

On November 29, the jury convicted both men of bank fraud and wire fraud. The jury was deadlocked on charges related to identity theft.

According to United States Attorney Peter J. Smith, from June to October 2010, Ramil Kismat, of New York and Sergey Sorokin, of New Jersey, utilized over 100 fraudulently obtained credit and debit card numbers from banks and credit unions. Kismat and Sorokin then used these credit and debit card numbers at stores in the Mid-Atlantic states.

The scheme was first uncovered by investigators for Target Stores in the Harrisburg area. They observed two individuals repeatedly entering the stores, attempting to purchase gift cards with multiple credit cards, many of which were regularly declined. Through a comprehensive investigation conducted with the United States Secret Service, the scheme was uncovered. Kismat and Sorokin were identified and indicted in October 2011.

Although the evidence primarily revealed their conduct in Target stores from New Jersey, Pennsylvania and Maryland, evidence also showed that these credit cards were used at other retailers as well. The potential loss with the credit cards that were identified in this four-month period was over one half million dollars.

The defendants are scheduled for sentencing in February. Sorokin faces deportation to Russia following service of his sentence.

The United States Attorney's Office noted that Target Stores initiated and provided substantial investigative resources to solving and prosecuting this case. Also conducting the investigation were the United States Secret Service, the Silver Spring Township Police, Swatara Township Police, and Wegman's Stores. The case was prosecuted by Assistant United States Attorney Michael A. Consiglio.


****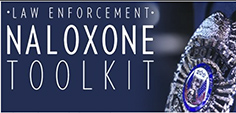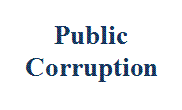 Our commitment to combating public corruption in the Middle District of Pennsylvania and to keeping the public informed about pending cases.