Schuylkill County Drug Trafficker Sentenced to Prison
January 31, 2012
The United States Attorney's Office for the Middle District of Pennsylvania, announced that another member of a Schuylkill County-based drug trafficking conspiracy was sentenced to prison today in federal court by Senior U.S. District Court Judge A. Richard Caputo.

According to United States Attorney Peter J. Smith, Brianna Koschak, age 22, Coaldale, Pennsylvania, was sentenced to 16 months in prison. Koschak previously admitted to participating in drug ring that distributed crack cocaine, cocaine, methamphetamine, and marijuana in the Schuylkill County area during the spring and summer of 2008. She pleaded guilty to the conspiracy charge on April 18, 2011.
Koschak was indicted by a federal grand jury on October 7, 2008, as a result of an investigation by the Drug Enforcement Administration (DEA)and local police in Schuylkill County. She was one of ten defendants charged as a result of the probe. All ten defendants have entered guilty pleas in the case. The leader of the drug ring, Zachary Guichard, previously pleaded guilty and was sentenced to 72 months in prison. Others connected to the drug ring who have been sentenced are: Carlton Beckford–63 months in prison; Aaron Dungan–36 months in prison; Benjamin Broad–26 months in prison; Dorthea Willimas–24 months in prison; and Beth Koschak–16 months in prison. Three more defendants are awaiting sentencing.
Brianna Koschak was also ordered to serve three years of supervised release and must pay a special assessment of $100.
The case was prosecuted by Assistant U.S. Attorney Francis P. Sempa.

****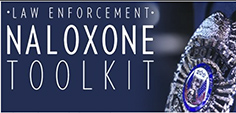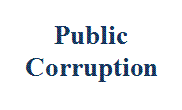 Our commitment to combating public corruption in the Middle District of Pennsylvania and to keeping the public informed about pending cases.