Indictment Unsealed Charging Two Men with Arson Related to Fire at Tobyhanna Restaurant
October 16, 2012
The United States Attorney's Office for the Middle District of Pennsylvania announced that an indictment charging two men with arson related to the fire at Dana's Restaurant and Tavern was unsealed today.
Theodoros Kyriakopoulos, 56, of Bristol, Pennsylvania and Donald Decker, 52, of Gouldsboro, Pennsylvania were indicted on October 3 by a federal grand jury in Harrisburg charging them with arson, mail fraud, conspiracy to commit arson and mail fraud, and use of fire to commit a federal felony. The indictment was sealed pending the arrest of Kyriakopoulos.
Kyriakopoulos was arraigned today. He is being held until a detention hearing on October 19.
According to United States Attorney Peter J. Smith, the charges against Kyriakopoulos and Decker are a result of allegations that Kyriakopoulos directed Decker to set fire to Dana's Restaurant and Tavern, a business owned by Kyriakopoulos in Tobyhanna, Pennsylvania.
If convicted, Kyriakopoulos and Decker face a statutory maximum of 20 years imprisonment.
This case is being investigated by the Bureau of Alcohol, Tobacco, Firearms and Explosives, Pennsylvania State Police and the Pocono Mountain Regional Police Department. The case is being prosecuted by Assistant United States Attorney Meredith A. Taylor.
****
An Indictment or Information is not evidence of guilt but simply a description of the charge made by the Grand Jury and/or United States Attorney against a defendant. A charged Defendant is presumed innocent until a jury returns a unanimous finding that the United States has proven the defendant's guilt beyond a reasonable doubt or until the defendant has pled guilty to the charges.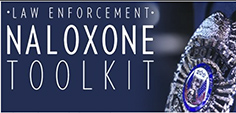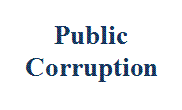 Our commitment to combating public corruption in the Middle District of Pennsylvania and to keeping the public informed about pending cases.