Federal Inmate Charged with Escape
October 1, 2012
The United States Attorney's Office for the Middle District of Pennsylvania announced that a 33-year-old federal inmate was charged today with escaping from a halfway house in Scranton.
According to United States Attorney Peter J. Smith, his office filed a criminal Information against Brandee Leist, a federal inmate who had been serving a prison sentence for her role in a drug trafficking conspiracy that operated in Carbon County in 2005. Leist was serving the last phase of a 68-month sentence and failed to return to the halfway house after being granted a weekend furlough.
Leist was located in Scranton by Deputy United States Marshals. The charge against Leist stems from an investigation by the United States Marshals Service.

The case is being prosecuted by Assistant U.S. Attorney Francis P. Sempa.
****
An indictment and criminal information is not evidence of guilt but simply a description of the charge made by the United States Attorney against a defendant. A charged defendant is presumed innocent until a jury returns a unanimous finding that the United States has proved the defendant's guilt beyond a reasonable doubt.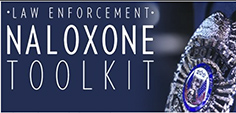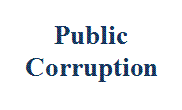 Our commitment to combating public corruption in the Middle District of Pennsylvania and to keeping the public informed about pending cases.