Lebanon Drug Dealer Sentenced to over 14 Years in Federal Prison
January 25, 2012
The United States Attorney's Office for the Middle District of Pennsylvania announced today that Juan Lugo, age 33, of Lebanon, Pennsylvania, was sentenced Monday by United States District Court Judge William C. Caldwell to 171 months' imprisonment and a $1,100 fine for the distribution of cocaine.
According to United States Attorney Peter J. Smith, in October 2008, the Drug Enforcement Administration, Lebanon County Drug Task Force, Lebanon City Police and Cornwall Borough Police Department initiated a joint investigation targeting the Edward Jesus-Nunez, a/k/a "Machete" drug trafficking organization. Jesus-Nunez was identified as major drug trafficker in the Lebanon, Pennsylvania area. The investigation revealed that the Jesus-Nunez drug trafficking organization was responsible for distributing approximately 2-4 kilograms of cocaine hydrochloride and cocaine base, also known as crack cocaine in the Lebanon area each month.
During the course of the investigation, Jesus-Nunez was identified as source of supply for Juan Lugo. Lugo was redistributing approximately seven to 14 gram quantities of cocaine in the Lebanon area at a time. At the time, Lugo was on federal supervised release for possession of a firearm during and in relationship to a drug trafficking crime that occurred in 2005.
Lugo was indicted in March 2011 and later pleaded guilty on August 25, 2011. Jesus-Nunez was previously sentenced to 20 years imprisonment. In all, the investigation led to the arrests of over thirty individuals.

This case was prosecuted by Assistant United States Attorney Daryl F. Bloom.
****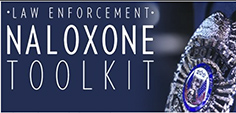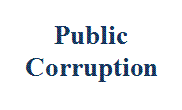 Our commitment to combating public corruption in the Middle District of Pennsylvania and to keeping the public informed about pending cases.