Wilkes-Barre attorney Anthony J. Lupas, Jr. indicted on mail fraud charges
May 1, 2012
The United States Attorney's Office for the Middle District of Pennsylvania, announced that an Indictment was filed today by a federal grand jury in Scranton charging Anthony J. Lupas, Jr., age 77, of Wilkes-Barre, Pennsylvania, with five counts of mail fraud, in violation of Title 18, United States Code, section 1341.
The Indictment alleges that Lupas used the United States Mails to perpetrate a scheme to defraud a client of more than $246,000. As part of the scheme, Lupas allegedly took the money from the client promising to hold the money for the benefit of the client in a trust account earning 7% tax-free interest.
The Indictment further alleges that Lupas did not hold any of the client's money but rather knowingly and intentionally converted the client's money to his personal use.
The charges are felonies carrying a maximum potential sentence of 20 years in prison and a fine of up to $250,000.
U.S. Attorney Peter J. Smith stated that the Indictment is part of a continuing investigation of fraud complaints involving former clients of Attorney Lupas.
The case is being investigated by the United States Secret Service and the Internal Revenue Service - Criminal Investigation and is assigned to Assistant United States Attorneys Michelle L. Olshefski and William S. Houser fr prosecution.
****
An Indictment or Information is not evidence of guilt but simply a description of the charge made by the Grand Jury and/or United States Attorney against a defendant. A charged Defendant is presumed innocent until a jury returns a unanimous finding that the United States has proven the defendant's guilt beyond a reasonable doubt or until the defendant has pled guilty to the charges.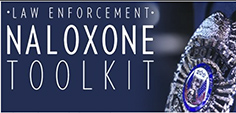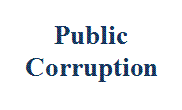 Our commitment to combating public corruption in the Middle District of Pennsylvania and to keeping the public informed about pending cases.