Three Harrisburg Men Indicted for Crack Cocaine Trafficking
October 18, 2012
The United States Attorney's Office for the Middle District of Pennsylvania announced that three men were indicted Wednesday by a federal grand jury in Harrisburg for the distribution of cocaine and crack.
According to United States Attorney Peter J. Smith, between fall 2010 through August 2012, it is alleged that Dawan Maynard, age 40; Michael Morris, age 46; and Corry J. Matthews, age 38, all of Harrisburg, distributed over 500 grams of crack cocaine and cocaine in the Harrisburg area.
In furtherance of their drug trafficking scheme, the conspirators used threats of violence and intimidation to acquire cocaine from other area drug traffickers.
The case was investigated by the Drug Enforcement Administration in conjunction with the Dauphin County Drug Task Force. U.S. Attorney Smith noted that this case resulted from on-going cooperation between federal and local authorities into drug trafficking, firearms offenses, and violence in the Capital region. The case is being prosecuted by Assistant United States Attorney Michael Consiglio.

****
An indictment and criminal information is not evidence of guilt but simply a description of the charge made by the United States Attorney against a defendant. A charged defendant is presumed innocent until a jury returns a unanimous finding that the United States has proved the defendant's guilt beyond a reasonable doubt.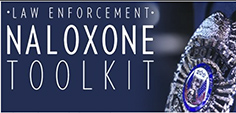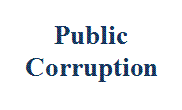 Our commitment to combating public corruption in the Middle District of Pennsylvania and to keeping the public informed about pending cases.