Former Pennsylvania State Senator Robert Mellow sentenced in federal court
November 30, 2012
The United States Attorney's Office for the Middle District of Pennsylvania announced that former Pennsylvania State Senator Robert Mellow was sentenced today by United States District Court Judge Joel H. Slomsky to 16 months imprisonment, three years of supervised release, a fine of $40,000 and ordered to pay $79,806.17 in restitution. Mellow previously paid over $31,000 in restitution for the federal tax charges.

At the conclusion of the five hour sentencing hearing in Scranton, Mellow was ordered to surrender on January 15, 2013.

United States Attorney Peter J. Smith said, "Senator Mellow violated the public trust by orchestrating the misuse of public funds and resources for political purposes and benefit. At the same time he took the position in public that he was following the law when in fact he was not. This was a terrible example and a sad betrayal of the people of northeastern Pennsylvania who he represented and the people of the state. The prosecution and the sentence that was imposed today by Judge Slomsky hopefully demonstrate that no one, including lawmakers, can be above the law."
In March 2012, the U.S. Attorney's Office filed a Criminal Information charging, Mellow, age 69, of Archbald, Pennsylvania, with conspiring with others between 2006 and 2010 to commit mail fraud in connection with a scheme and artifice to defraud the Pennsylvania Senate and to file a false federal income tax return.
Mellow pleaded guilty in May 2012 to conspiracy to commit mail fraud and to defraud the United States pursuant to a plea agreement with the Government.
According to United States Attorney's Office statements presented at the time of Mellow's guilty plea and in connection with sentencing: During the time relevant to the Criminal Information, Mellow was a member of the Pennsylvania Senate, Senate Democratic Leader and a member of the Pennsylvania Democratic State Senate Campaign Committee and Caucus. Mellow was also, at various times, responsible for several Senate Democratic administrative offices including, offices providing computer services, communications, and research. Mellow also supervised a staff in his Harrisburg Senate office and at two district offices located in Peckville and Mt. Pocono, Pennsylvania.
Mellow owed a duty to refrain from the improper use of Senate resources and staff to perform political fund-raising and campaign work and services for Mellow and for political causes and candidates he supported.
Mellow, in his capacity as a state Senator and the Democratic Leader during 2006 through 2010, conspired with others to misuse the staff and resources of the Pennsylvania Senate for political fund-raising and campaign purposes.
As part of the scheme, Mellow caused and knowingly permitted, through willful blindness, the submission to the Chief Clerk of the Senate of false job classification and re-classification forms and memos for Senate staff who performed political fund-raising and campaign work while being compensated by the Senate.

Mellow conspired with others to misuse Senate staff and resources to raise hundreds of thousands of dollars for an organization known as the Friends of Bob Mellow and the Democratic State Senate Campaign Committee, and to support political candidates and causes throughout Pennsylvania.
Mellow caused and permitted the U.S. mails to be used in furtherance of the scheme to defraud. The Information cites as examples checks mailed by the Senate's Chief Clerk's Office to pay for the rental of Mellow's district offices in Peckville and Mt. Pocono, both of which offices were allegedly used to perform political fund-raising and campaign tasks; checks and pay stubs for Senate staffers who allegedly performed fund-raising and campaign work; and letters prepared and mailed by Senate staff in connection with Friends of Bob Mellow fund-raisers. In its sentencing memorandum, the Government described letters, emails and acts carried out by Senate staff members related to political activities at Mellow's direction or under his supervision including preliminary work in Mellow's campaign for Governor.
Mellow also conspired with others to file a false individual federal income tax return for the year 2008. The unreported income consisted of money paid to Mellow in connection with the sale of the Peckville property where Mellow's district office was located.
The case was the result of an investigation by the Internal Revenue Service-Criminal Investigations and Federal Bureau of Investigation.

The case was prosecuted by Assistant United States Attorneys Francis P. Sempa and William S. Houser.
****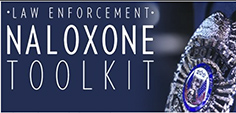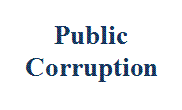 Our commitment to combating public corruption in the Middle District of Pennsylvania and to keeping the public informed about pending cases.