Jury Finds for Bureau of Prison Officers in Civil Rights Case
August 15, 2012
The United States Attorney's Office for the Middle District of Pennsylvania announced that after the close of trial in Harrisburg on August 14, 2012, a federal judge granted judgment as a matter of law to Officer Edward Gee and the jury returned a unanimous verdict in favor of Officer Timothy Crawford.
The matter captioned at Milhouse v. Gee, et al., was tried before United States District Court Judge Sylvia H. Rambo. The jury deliberated for approximately seven minutes.
According to United Stats Attorney Peter J. Smith, Kareem Hassan Milhouse, a former inmate, brought a civil rights action against the two Federal Bureau of Prisons officers, alleging that Officers Gee and Crawford used excessive force in violation of the Eighth Amendment when the Officers placed Milhouse in a holding cell on October 23, 2009, at the United States Penitentiary in Lewisburg. The Officers countered that the force they used was appropriate, lawful, and reasonable under the circumstances because the inmate physically resisted.
After a one-day trial, the presiding judge granted Officer Gee judgment as a matter of law that he did not violate the inmate's civil rights. The jury returned a verdict that Officer Crawford did not violate the inmate's civil rights.
The prison officials were represented by Assistant United States Attorney Timothy Judge.
****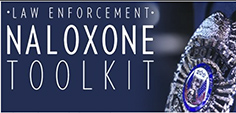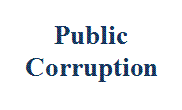 Our commitment to combating public corruption in the Middle District of Pennsylvania and to keeping the public informed about pending cases.