Three Receive Prison Sentences, Nine Indicted in Continuing Federal Prosecution of Mass-marketing Schemes
March 1, 2012
The United States Attorney's Office for the Middle District of Pennsylvania announced that this week three Canadian citizens have been sentenced to imprisonment of up to 135 months and that nine other persons have been charged all as part of U.S. Postal Inspection Service-led investigations of fraudulent telemarketing schemes using MoneyGram and Western Union money transfer systems to victimize thousands of U.S. citizens in Central Pennsylvania and elsewhere.
According to United States Attorney Peter J. Smith, on February 27, three former MoneyGram agents who operated mainly in Toronto, Canada, including James Ugoh, a Nigerian tribal chief, were sentenced in Harrisburg by Senior U.S. District Court Judge Sylvia Rambo to terms of imprisonment of 70 months, 63 months and 135 months. (The names of the defendants and the specific sentence are listed below.)
The three defendants and a fourth MoneyGram Agent, Felix Mordi, were indicted in October 2009 by a Middle District of Pennsylvania grand jury and charged with conspiring to defraud thousands of victims across the United States, many of whom were central Pennsylvania residents, via a variety of fraudulent mass marketing schemes. According to the Indictment, the four served as conduits of millions of dollars sent by unwitting fraud victims in the United States through the MoneyGram money transfer system. The four also laundered the fraudulently obtained proceeds through various business accounts they controlled.

Ugoh and his three co-defendants were extradited from Canada and flown to Harrisburg by U.S. Marshals in May 2011. All four defendants eventually pleaded guilty to Conspiracy to commit Mail Fraud, Wire Fraud, and Money Laundering, plus one count of Mail Fraud. The remaining defendant is scheduled to be sentenced by Judge Rambo on May 2, 2012.
THE MONEYSPOT SCAM
According to information presented in the indictment and by the government in court proceedings, Ugoh was an expatriate Nigerian tribal chief who acted as the leader of the scheme. Between 2004 and 2009, Canadian based mass-marketing fraudsters distributed thousands of letters and counterfeit checks to American citizens via the mail and the Internet. The communications falsely promised the recipients cash prizes, fictitious loans, commissions and other payments. The recipients were induced into depositing the worthless checks into their banking accounts before sending money to fictitious persons for "taxes" and other bogus fees via the MoneyGram money transfer system.
Ugoh and his co-defendants conspired with the fraudsters to intercept, launder and distribute the MoneyGram transfers from the victims of these mass-marketing schemes. The funds were deposited into bank accounts controlled by the defendants, who laundered the money by moving the funds through other bank accounts they controlled, and then shared it with the architects of the mass marketing schemes.
Ugoh successfully applied for his first MoneyGram outlet in Toronto in 2001. By 2008 Ugoh had twelve MoneyGram outlets, 1l operating under the name of Money Spot and one under the name of N& E Associates. Records subpoenaed from MoneyGram revealed Ugoh's outlets paid out more fraud-induced money transfers than any other MoneyGram agent in the world. Between January 2005 and February of 2009 MoneyGram's customers filed Consumer Fraud Reports with MoneyGram concerning 1,747 fraudulent transfers totaling $3.4 million, all of which was paid out at Ugoh's 12 outlets.
Ugoh recruited Mordi, Kassim, and Ongunfunwa to launder MoneyGram transfer checks. Instead of making the checks payable to the intended payee, Ugoh and his co-conspirators had the agents issue the checks in blank or payable to third party companies controlled by Mordi, Kassim and Ogunfunwa. They deposited the checks into their accounts, kept an approximate 3 to 4% cut for themselves, and distributed the balance to Ugoh. Ugoh would then share the remaining funds with the fraudulent mass marketers who had initiated the contact with the victims via cash or off-shore money transfers, thereby effectively laundering the proceeds. MoneyGram records confirmed that Ugoh's outlets sent an extraordinarily high number of large dollar transfers to Nigeria and other high risk money laundering locations, in other countries, such as Jamaica and Romania.
During the February 27, 2012 sentencing hearing, the government told the Court the $4 million loss stipulation represented the approximate dollar value of 2,309 transfers paid at the 18 outlets controlled by Ugoh, Mordi, Kassim and Ungunfunwa that were reported as being fraudulent between 2004 and March 2009.
The prosecution is being handled by Assistant U.S. Attorney Kim Douglas Daniel. The investigation of the use of MoneyGram money transfer system in connection with the mass marketing fraud schemes is continuing.
In connection with a parallel investigation of other similar mass marketing schemes, a federal grand jury in Harrisburg Wednesday filed a superceding indictment charging nine individuals with laundering money for international mass marketing fraudsters. Five of the individuals had been charged in a previous indictment filed in March 2011.
The nine persons (names listed below) were charged with an alleged criminal conspiracy to commit money laundering, mail fraud, and wire fraud; mail fraud; wire fraud; money laundering; and engaging in monetary transactions with crime proceeds in excess of $10,000.
The newly-indicted defendants included Western Union or MoneyGram outlet operators in New York, New Jersey and Canada. The indictment alleges that they cashed money transfers sent by the victims and gave the cash to co-conspirators or re-wired the fraudulently-obtained money to other co-conspirators in Canada, Romania or western Africa. The defendants allegedly cashed and re-wired the fraud proceeds without the person named as the money transfer payee being present and entered false identifying information about the payee into the Western Union and MoneyGram computer systems.
Other defendants charged in the superseding indictment are alleged to have recruited Western Union and MoneyGram outlet operators and provided them with the false identifying information that was entered into the money transfer computer systems.
More than $6.7 million fraudulently obtained from victims and reported to law enforcement authorities was laundered during the time period covered in the superseding indictment. Because only a low percentage of fraud victims report being victimized, the actual amount of the monies obtained by fraud and laundered at the Western Union and MoneyGram outlets is allegedly much greater.
DESCRIPTION OF THE ALLEGED MASS MARKETING SCHEME
The victims were allegedly promised lucrative financial awards or prizes or were solicited to purchase items on the internet. In order to receive the financial awards, prizes or purchases, victims were told they had to pay an up front or by advance fee. Most victims were mailed checks which, unbeknownst to them, were counterfeit. The co-conspirators allegedly told victims to deposit the checks, retain a portion of the funds, and wire the remaining funds through Western Union or MoneyGram in order to pay advance fees. At the direction of the fraudsters, the victims made out the wired money transfers to individuals who did not exist. Conspirators allegedly told the victims that upon payment of the advance fees, they would receive the financial award or prize. No awards or prizes were ever received.
The superseding indictment is part of an ongoing investigation which has, to date, resulted in 28 individuals being charged in the Middle District of Pennsylvania. Fourteen have been convicted and sentenced; charges are pending against the others. The investigation has uncovered $13.5 million in reported losses incurred by fraud victims and a possible substantially larger amount of losses that have not been reported.
Persons with information concerning suspected mass-marketing schemes should contact 1-877-876-2455 or file a complaint at USPS.com/PostalInspectors or FTC.gov.
These cases are being investigated by the United States Postal Inspection Service, the Social Security Administration Office of Inspector General, the Toronto Police Service (Toronto Strategic Partnership), the Federal Trade Commission and the Royal Canadian Mounted Police Project Colt. Assistant United States Attorney Christy H. Fawcett is handling the prosecution.
SENTENCED:Kayode Kassim, age 43, Abel Ongunfunwa, age 43, and, James E. Ugoh, age 49, all of Toronto, Ontario, sentenced by Senior U.S. District Court Judge Sylvia Rambo in Harrisburg to 70 months, 63 months, and 135 months incarceration respectively on February 27, 2012.
CHARGED IN THE SUPERCEDING INDICTMENT FILED FEBRUARY 29, 2012:
Itohan Agho-Allen, age 38, of Brooklyn, New York; Prince Edosa, age 42, of Brooklyn, New York; Chikelos Ejikeme, age 32, of Canada; Christian Ejiofor, age 56, of Hillside, New Jersey; Chukwuemeka Nwakanma, age 41, Canada; Ikejiani Okoloubu, age 46, of Canada; Christian Okonkwo, age 40, of Canada; Susan Osagiede, age 40, of Brooklyn, New York; and Elvis Uadiale, age 32, of Queens, New York.
If convicted, each defendant faces a maximum term of imprisonment of 20 years on each count.

****
An Indictment or Information is not evidence of guilt but simply a description of the charge made by the Grand Jury and/or United States Attorney against a defendant. A charged Defendant is presumed innocent until a jury returns a unanimous finding that the United States has proven the defendant's guilt beyond a reasonable doubt or until the defendant has pled guilty to the charges.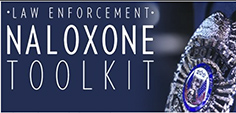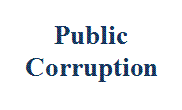 Our commitment to combating public corruption in the Middle District of Pennsylvania and to keeping the public informed about pending cases.