Manheim Man Convicted Of Possession With Intent To Distribute Over Five Kilograms Of Cocaine
December 6, 2012
The United States Attorney's Office for the Middle District of Pennsylvania announced today that following a bench trial Tuesday before U.S. District Court Judge William W. Caldwell, a Manheim, Pennsylvania man was convicted of possession with the intent to distribute more than five kilograms of cocaine.
According to United States Attorney Peter J. Smith, Miguel Morris, age 59, had been selling and importing cocaine into the Manheim area from New York and Arlington, Texas.  Morris would bring kilogram amounts of cocaine to Pennsylvania from New York and Texas, cook the cocaine into crack cocaine and sell the crack cocaine in the hallway outside of his apartment in Manheim. 
In bulk, Morris was purchasing a kilogram for $26,000 however he was selling each gram of crack cocaine for $100.  Testimony at the bench trial indicated that Morris imported at least 10,000 grams of cocaine into Manheim, with a street value of over $100,000.  Testimony further indicated that Morris would often brag that he was "dealing to all of Manheim." 
One of Morris' suppliers, his brother, Manuel Morris, was convicted in Lancaster County court in July 2012 of possession with the intent to deliver and sentenced to five years' incarceration by Judge Cullen. 
Miguel Morris was indicted in April 2012 and is scheduled to be sentenced in January 2013. He faces a mandatory 20 years' imprisonment.
The case was investigated by the Lancaster County Drug Task Force with assistance from the Drug Enforcement Administration, the Manheim Borough Police and the East Hempfield Township Police. The case was prosecuted by Robert Smulktis, Assistant District Attorney-Felony Drug Unit at the Lancaster County District Attorney's Office and designated as a Special Assistant United States Attorney.
****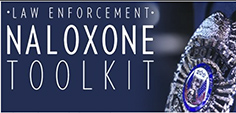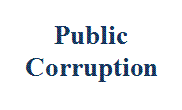 Our commitment to combating public corruption in the Middle District of Pennsylvania and to keeping the public informed about pending cases.