Lehigh County Man Convicted of Drug Charges
December 6, 2012
The United States Attorney's Office for the Middle District of Pennsylvania, announced that a federal jury in Scranton today convicted a former Allentown resident on charges of conspiracy to distribute more than 280 grams of crack cocaine and more than 500 grams of cocaine, and aiding and abetting the distribution of crack cocaine after a two-day trial before Senior U.S. District Court Judge James M. Munley.

According to United States Attorney Peter J. Smith, Krishna Mote, age 42, was convicted of participating in a cocaine and crack conspiracy that operated in the Lehighton area of Carbon County during 2006 and early 2007. The jury also convicted Mote of assisting in the distribution of crack cocaine on January 10, 2007, at a residence in Lehighton.

Mote was indicted by a federal grand jury on June 7, 2011, as a result of an investigation conducted by the Federal Bureau of Investigation and the Pennsylvania State Police. Mote was one of 11 defendants charged in the probe. The ten other defendants previously entered guilty pleas to drug charges.

Mote faces a potential sentence of life in prison on the conspiracy charge and up to 30 years in prison on the charge of aiding and abetting the distribution of crack cocaine.

Judge Munley ordered the preparation of a pre-sentence report and scheduled sentencing for March 8, 2013. Mote is detained in prison pending sentencing.

The case was prosecuted by Assistant U.S. Attorney Francis P. Sempa.

****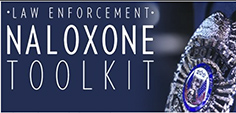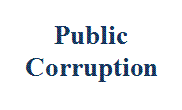 Our commitment to combating public corruption in the Middle District of Pennsylvania and to keeping the public informed about pending cases.