New Oxford Man Federally Indicted for Assisting Michael Strausbaugh Withhold Evidence after Strausbaugh Was Arrested for Federal Production and Possession of Child Pornography Charges
December 6, 2012
The United States Attorney's Office for the Middle District of Pennsylvania announced that a federal grand jury in Harrisburg returned an indictment Wednesday charging a New Oxford, Pennsylvania man with assisting Michael Strausbaugh withhold evidence of the production and possession of child pornography.
According to United States Attorney Peter J. Smith, Joshua Nace, age 36, was charged with Accessory After the Fact, Misprision of Felony and False Statements.
The indictment stems from an investigation and arrest of Michael and Rebecca Strausbaugh who were charged and later convicted of taking photographic images depicting the sexual abuse of an infant child who at the time was less than one-year old.

This case was investigated by the U.S. Postal Inspection Service(USPIS). Prosecution has been assigned to Assistant United States Attorney Daryl F. Bloom.
Indictments and Criminal Informations are only allegations. All persons charged are presumed to be innocent unless and until found guilty in court.
A sentence following a finding of guilty is imposed by the Judge after consideration of the applicable federal sentencing statutes and the Federal Sentencing Guidelines.

In this particular case, the maximum penalty under the federal statute is 23 years' imprisonment, a term of supervised release following imprisonment, and a fine. Under the Federal Sentencing Guidelines, the Judge is also required to consider and weigh a number of factors, including the nature, circumstances and seriousness of the offense; the history and characteristics of the defendant; and the need to punish the defendant, protect the public and provide for the defendant's educational, vocational and medical needs. For these reasons, the statutory maximum penalty for the offense is not an accurate indicator of the potential sentence for a specific defendant.

****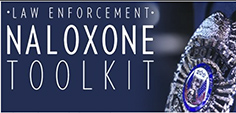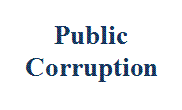 Our commitment to combating public corruption in the Middle District of Pennsylvania and to keeping the public informed about pending cases.