Phoenixville Woman Charged with Fraud Involving Employment of Illegal Aliens
September 18, 2012
The United States Attorney's Office for the Middle District of Pennsylvania, announced that a criminal Information was filed today in Scranton charging Eleni Nguyen, age 29, of Phoenixville, Pennsylvania, with conspiracy to commit mail fraud.
According to United States Attorney Peter J. Smith, Nguyen is charged with conspiracy to commit mail fraud in connection to filing false documents with the Pennsylvania Unemployment Compensation program. Nguyen is the third person charged in a scheme involving a temporary employment agency in the business of hiring illegal alien employees and operating at various times under names such as "Express Staffing Services" or "Four Seasons Services". Ethan Nguyen, the owner of the agency, and Andri Gunawan, a local representative for the company, have previously entered guilty pleas to crimes, including conspiracy to transport illegal aliens, harboring illegal aliens and mail fraud and are awaiting sentence.
It was part of the scheme for members of the employment agency to contract with various third party businesses, including a Wilkes-Barre manufacturing company, to provide temporary employees. The conspirators would fulfill these contracts by hiring illegal aliens and paying them cash "under the table" and failing to pay various federal, state and local taxes, fees or compensation insurance. In this way, the temporary employment agency was able to allegedly greatly increase its profits for providing such temporary labor.

If convicted, Eleni Nguyen could be imprisoned for a maximum sentence of up to five years and a fine in the amount of $250,000. Together with the criminal information, the U.S. Attorney's Office also filed a plea agreement with Nguyen which must be approved by the Court.
The joint investigation was conducted by Immigration and Customs Enforcement (ICE), Homeland Security Investigations (HSI), United States Department of Labor, Office of Inspector General, Labor Racketeering and Fraud Investigations, the Pennsylvania State Police, and United States Department of Health and Human Services. The case is assigned to Assistant United States Attorney Todd K. Hinkley.

****

An Indictment or Information is not evidence of guilt but simply a description of the charge made by the Grand Jury and/or United States Attorney against a defendant. A charged Defendant is presumed innocent until a jury returns a unanimous finding that the United States has proven the defendant's guilt beyond a reasonable doubt or until the defendant has pled guilty to the charges.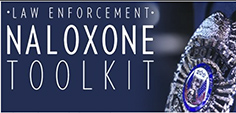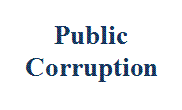 Our commitment to combating public corruption in the Middle District of Pennsylvania and to keeping the public informed about pending cases.