Luzerne County Man Pleads Guilty to Conspiracy to Distribute Harmful Exotic Drug
February 24, 2012
The United States Attorney's Office for the Middle District of Pennsylvania, announced that a West Wyoming, Pennsylvania, resident pleaded guilty yesterday before Senior U.S. District Court Judge A. Richard Caputo to participating in a conspiracy to traffic in gamma butyrolactone (GBL).
According to United States Attorney Peter J. Smith, John Nikoloff, age 26, of West Wyoming, admitted to conspiring with another person to obtain GBL from China for purposes of distributing it in Luzerne County.
Nikoloff was indicted by a federal grand jury on June 7, 2011, as a result of an investigation by special agents of Homeland Security Investigations (HSI), Customs and Border Protection Air and Marine Officers, Drug Enforcement Administration (DEA) agents, and the Pennsylvania State Police.
U.S. Attorney Smith noted that Nikoloff faces a potential maximum sentence of 20 years in prison and a fine of up to $1 million.
GBL is a controlled substance analogue that is chemically similar to, and has the same effects on humans as, Gamma Hydroxybutric acid (GHB). According to the National Drug Intelligence Center, GHB is a powerful central nervous system depressant that produces euphoric and sedative effects, and has been used in drug facilitated sexual assaults. Other common effects include speech and motor skill interference; loss of coordination; respiratory depression; vomiting; and overdose death.
Assistant United States Attorney Francis P. Sempa is prosecuting the case.
****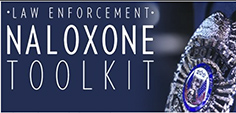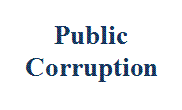 Our commitment to combating public corruption in the Middle District of Pennsylvania and to keeping the public informed about pending cases.