Three sentenced in continuing federal prosecution of mass-marketing scheme
May 1, 2012
The United States Attorney's Office for the Middle District of Pennsylvania announced today that three Nigerian men were sentenced in federal court on April 25 and 26 by United States District Court Judge Christopher C. Conner. Christian Nwosu, age 41, Alexander Ojiri, age 53, and Kennedy Onaiwu, age 42, were sentenced to 46 months imprisonment and $1.520,886 in restitution; 46 months imprisonment and $798,742 in restitution and 41 months imprisonment and $453,221 in restitution, respectively.
According to United States Attorney Peter J. Smith, the three men were charged as part of a U.S. Postal Inspection Service-led investigation of fraudulent telemarketing schemes using MoneyGram and Western Union money transfer systems to victimize thousands of U.S. citizens in Central Pennsylvania, including victims in Cumberland, Columbia, Dauphin, Lebanon, Luzerne, Lycoming, Monroe, Tioga and York counties. The three defendants were charged with mail and wire fraud in separate indictments; all later pleaded guilty.

Mass marketers utilize complicit MoneyGram and Western Union agents to anonymously convert the fraud-induced money transfers to cash and distribute that cash among the co-conspirators. "Middlemen" are utilized to work between scammers and the complicit agents. Complicit MoneyGram and Western Union agents permit the "middlemen" to cash fraud induced money transfers in multiple fictitious names and then keep a percentage of the money transfer.
Both Nwosu and Onaiwu acted as complicit MoneyGram and Western Union agents. Ojiri served as a "middleman" between the fraudulent mass marketers and the complicit MoneyGram and Western Union agents. In total, investigators identified 1,056 individuals victimized in separate schemes.
The cases are part of an ongoing investigation which has, to date, resulted in 28 individuals being charged in the Middle District of Pennsylvania. The investigation has uncovered $13.5 million in reported losses incurred by fraud victims and a possible substantially larger amount of losses that have not been reported.
Persons with information concerning suspected mass-marketing schemes should contact 1-877-876-2455 or file a complaint at USPS.com/PostalInspectors or FTC.gov.
These cases were investigated by the United States Postal Inspection Service, the Social Security Administration Office of Inspector General, the Toronto Police Service (Toronto Strategic Partnership), the Federal Trade Commission and the Royal Canadian Mounted Police Project Colt. Assistant United States Attorney Christy H. Fawcett handled the prosecution.


****
An Indictment or Information is not evidence of guilt but simply a description of the charge made by the Grand Jury and/or United States Attorney against a defendant. A charged Defendant is presumed innocent until a jury returns a unanimous finding that the United States has proven the defendant's guilt beyond a reasonable doubt or until the defendant has pled guilty to the charges.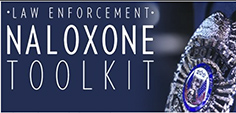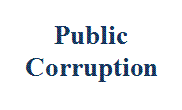 Our commitment to combating public corruption in the Middle District of Pennsylvania and to keeping the public informed about pending cases.