Indictment Charging Five Mid-state Individuals Unsealed Following Search and Arrests
January 27, 2012
The United States Attorney's Office for the Middle District of Pennsylvania announced today that a federal grand jury in Harrisburg on Wednesday charged five mid-state individuals with being involved in a conspiracy to distribute and the actual distribution of cocaine, marijuana and prescription drugs over the past two years. The indictment was unsealed today following the arrest of all defendants charged.
According to United States Attorney Peter J. Smith, Dennis O'Hara, 32, of Newville; Conway Brown, 32, of Carlisle; Robert Jenkins, 34, of Shippensburg; Michael Horan, 27, of Shippensburg; and Shirley Hess, 53, of Shermans Dale, were charged in a three-count indictment with the unlawful distribution of cocaine hydrochloride, marijuana and the prescription pain medications oxycodone and oxymorphone. The indictment also charges that the defendants conspired with each other to distribute these drugs and used the telephone and cell phones to commit the charged felony drug offenses.
Federal, state and local law enforcement officers also executed search warrants at six locations in Cumberland and Franklin Counties that resulted in the seizure of thousands of dollars in United States currency, more than half a kilogram of cocaine, marijuana, several hundred doses of the prescription drugs Vicodin and oxycodone, drug paraphernalia and three loaded handguns.
O'Hara, Jenkins, Horan and Hess were all arrested on Thursday. O'Hara and Horan were ordered held without bail. Jenkins and Hess were released on bail by United States Magistrate Judge J. Andrew Smyser. Brown surrendered to federal authorities on today and was also ordered to be held without bail.
Trial for all of the defendants is scheduled to begin with jury selection before United States District Court Judge Sylvia H. Rambo on March 5, 2012.
The investigation was conducted by the Drug Enforcement Administration's Harrisburg Resident Office, the Pennsylvania State Police, the Chambersburg Police Department Crime Impact Team and the Cumberland and Franklin County Drug Task Forces. Prosecution of this case has been assigned to Assistant United States Attorney William A. Behe.
****
An Indictment or Information is not evidence of guilt but simply a description of the charge made by the Grand Jury and/or United States Attorney against a defendant. A charged Defendant is presumed innocent until a jury returns a unanimous finding that the United States has proven the defendant's guilt beyond a reasonable doubt or until the defendant has pled guilty to the charges.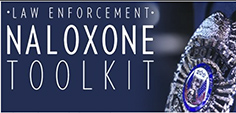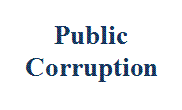 Our commitment to combating public corruption in the Middle District of Pennsylvania and to keeping the public informed about pending cases.