Hazleton Woman Charged with Making False Statements to Obtain Deceased Mother's Benefit Payments
June 14, 2012
The United States Attorney's Office for the Middle District of Pennsylvania, announced that a felony Criminal Information charging Anna Marie Pauline, age 57, of Hazleton, Pennsylvania, was filed in the United States District Court in Scranton, today.
According to United States Attorney Peter J. Smith, Pauline was charged with allegedly filing false statements and documents with government agencies in February 2008 for purposes of receiving federal employees' workers compensation benefit payments on behalf of Pauline's deceased mother.
If convicted, Pauline could be imprisoned for a maximum sentence of up to five years and a fine in the amount of $250,000.
The joint investigation was conducted by the United States Postal Service, Office of Inspector General and the United States Department of Labor, Office of Inspector General, Labor Racketeering and Fraud Investigations. The case is assigned to Assistant United States Attorney Todd K. Hinkley.
****
An Indictment or Information is not evidence of guilt but simply a description of the charge made by the Grand Jury and/or United States Attorney against a defendant. A charged Defendant is presumed innocent until a jury returns a unanimous finding that the United States has proven the defendant's guilt beyond a reasonable doubt or until the defendant has pled guilty to the charges.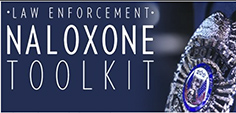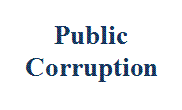 Our commitment to combating public corruption in the Middle District of Pennsylvania and to keeping the public informed about pending cases.