Former Manager for Natural Gas Drilling Supplier Indicted on Fraud Charges
August 29, 2012
The United States Attorney's Office for the Middle District of Pennsylvania announced that an indictment charging James Pearson, 37, formerly of Montoursville, PA, was unsealed following his arrest Tuesday.
Pearson was indicted by a federal Grand Jury in Harrisburg on August 22, 2012 charging him with criminal conspiracy to commit wire fraud. Pearson was formerly employed as a warehouse manager by M-I Swaco, a Houston, Texas-based supplier of drilling fluid systems with an office in Watsontown, Pennsylvania. M-I Swaco provides services and equipment to natural gas drillers in the Marcellus shale region in Central Pennsylvania.
According to United States Attorney Peter J. Smith, the indictment alleges that between approximately January 1, 2010, and December 30, 2011, Pearson and other un-named coconspirators perpetrated a fraud in which they purchased extra materials from M-I Swaco vendors, billed M-I Swaco for the materials, and then used the materials and M-I Swaco facilities to build products. Pearson then allegedly leased the products back to M-I Swaco through a straw company known as Black Gold Land Services which had a mailing address in Williamsport, PA. Black Gold Land Services allegedly submitted fraudulent invoices to M-I Swaco for payment for the leased equipment.
If convicted, Pearson, who resides in New Braunfels, Texas, faces a maximum five-year prison sentence, plus fines and restitution.
The case was investigated by the Federal Bureau of Investigation. M-1 Swaco conducted its own internal investigation and has cooperated with the FBI's investigation. The prosecution is assigned to Assistant U.S. Attorney Christy H. Fawcett.
****
An Indictment or Information is not evidence of guilt but simply a description of the charge made by the Grand Jury and/or United States Attorney against a defendant. A charged Defendant is presumed innocent until a jury returns a unanimous finding that the United States has proven the defendant's guilt beyond a reasonable doubt or until the defendant has pled guilty to the charges.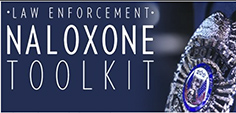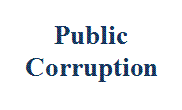 Our commitment to combating public corruption in the Middle District of Pennsylvania and to keeping the public informed about pending cases.