Swoyersville Man Sentenced to 18 Months Incarceration
For Conspiracy and Aiding and Abetting
The Preparation and Filing of a False Tax Return
June 7, 2012
United States Attorney's Office for the Middle District of Pennsylvania, announced today that 56 year old Swoyersville resident was sentenced yesterday before United States District Court Judge Richard P. Conaboy to serve 18 months incarceration for conspiracy and aiding and abetting the preparation and filing of a false tax return.
According to United States Attorney Peter J. Smith, Jerome Pinkowski was a principal in an accounting firm when he conspired with his partner Christopher Wartella to defraud the Internal Revenue Service by under-reporting their employees' wages to avoid the payment of income and employment taxes and by instructing clients to re-classify wages as distributions of income to evade the payment of employment taxes.
In addition, Pinkowski willfully aided and abetted the preparation and presentation to the IRS of a client's tax return which was false and fraudulent in that it under-reported wages by approximately $21,340, which resulted in a failure to pay taxes in the amount of $5,214.
Judge Conaboy sentenced Pinkowski to 18 months incarceration on each count to run concurrently and ordered him to pay the balance of restitution amounting to $163,107.10. Pinkowski was allowed to remain free on bail pending a surrender date of July 9, 2012. Wartella was rescheduled to July 17, 2012.
The case was investigated by the Internal Revenue Service-Criminal Investigation and was prosecuted by Assistant United States Attorney Lorna N. Graham.

****
An Indictment or Information is not evidence of guilt but simply a description of the charge made by the Grand Jury and/or United States Attorney against a defendant. A charged Defendant is presumed innocent until a jury returns a unanimous finding that the United States has proven the defendant's guilt beyond a reasonable doubt or until the defendant has pled guilty to the charges.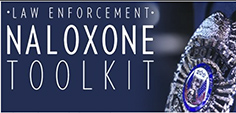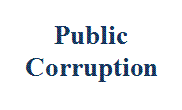 Our commitment to combating public corruption in the Middle District of Pennsylvania and to keeping the public informed about pending cases.