Immigration Proceeding Against Mechanicsburg Man Terminated after Old Federal Charges Dismissed
May 8, 2012
The United States Attorney's Office for the Middle District of Pennsylvania announced today that on April 30, 2012, Immigration Judge Charles Honeyman issued an order to terminate the removal proceedings against Salvatore Purpura, of Mechanicsburg, PA. The order came after the dismissal of a 1994 federal prosecution of Purpura in Harrisburg.
According to United States Attorney Peter J. Smith, in August 1994, Purpura, originally from Italy, waived indictment and pleaded guilty to two counts of subscribing to a tax return that omitted information. Purpura signed tax returns for tax years 1990 and 1991 representing that he did not have any financial interest in bank accounts in any country other than the United States when Purpura in fact had bank accounts in his native country of Italy. At the time of Purpura's guilty pleas the United States represented to the court that Purpura's misstatements did not result in any tax loss to the United States.

In January 1995, Purpura appeared for sentencing and was sentenced to pay a $4,000 fine.
Almost 15 years after being sentenced to pay a fine, Purpura was notified by the United States immigration officials that they intended to deport him to Italy as a result of these convictions. Purpura moved to withdraw his guilty pleas as having not been advised that he could be deported as a result of his guilty plea. In March 2010 the U.S. Supreme Court had ruled that defendants must be advised of "collateral consequences" of federal convictions, including possible deportation, prior to their guilty plea.
On March 27, 2012, the United States filed a motion to dismiss the original charges. Noting that, "It is the obligation of all United States Attorneys to seek justice, not just convictions." Assistant United States William Behe asked U.S. District Court Judge Sylvia Rambo to dismiss the charges.
Behe also explained that based on the background of the case, the history and characteristics of Mr. Purpura, the immigration consequences of a conviction and, in particular, given Mr. Purpura's law abiding life over the past 15 years, the United States concludes that nothing just could come from further prosecution. Judge Rambo granted the motion and vacated Purpura's guilty pleas. The charges were subsequently dismissed by the U.S. Attorney's Office.


****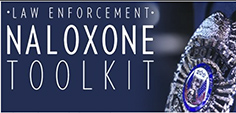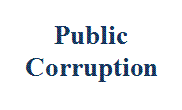 Our commitment to combating public corruption in the Middle District of Pennsylvania and to keeping the public informed about pending cases.