Lebanon Man Federally Charged with Cocaine Trafficking
February 2, 2012
The United States Attorney's Office for the Middle District of Pennsylvania, announced today that Darlyn Restituyo-Garcia of Lebanon, age 26, was indicted yesterday for possession with intent to distribute cocaine hydrochloride and cocaine base, also known as crack cocaine and assault of a federal officer.
According to U.S. Attorney Peter J. Smith, Restituyo-Garcia allegedly has been selling cocaine in the Lebanon area since October 2009. When officers approached his vehicle, it is alleged that Restituyo-Garcia attempted to run over a Drug Enforcement Administration Task Force Officer before hitting two police cars in his attempt to flee. Ultimately Restituyo stopped and was placed under arrest. A subsequent search of his vehicle yielded a 300 grams of cocaine hydrochloride.
If convicted of all the charges, Restituyo-Garcia faces imprisonment for up to life; up to a $10,250,000 in fines; a term of supervised release; and a special assessment.
This case is being investigated by Drug Enforcement Administration, Lebanon County Drug Task Force, Lebanon City Police Department and the Cornwall Borough Police Department. The case is being prosecuted by Assistant United States Attorney Daryl F. Bloom.
****
An Indictment or Information is not evidence of guilt but simply a description of the charge made by the Grand Jury and/or United States Attorney against a defendant. A charged Defendant is presumed innocent until a jury returns a unanimous finding that the United States has proven the defendant's guilt beyond a reasonable doubt or until the defendant has pled guilty to the charges.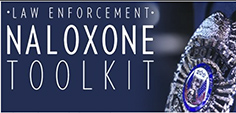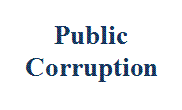 Our commitment to combating public corruption in the Middle District of Pennsylvania and to keeping the public informed about pending cases.