Woman Sentenced to Prison for Failing to Appear at Halfway House
August 3, 2012
The United States Attorney's Office for the Middle District of Pennsylvania, announced that a woman serving a 24-month prison sentence for drug trafficking was sentenced today by Senior U.S. District Court Judge James M. Munley to serve an additional five months in prison for failing to appear at a halfway house in Scranton to serve the final six months of her original sentence.

According to United States Attorney Peter J. Smith, Mia Robichaux, age 27, formerly of Wilkes-Barre, Pennsylvania, pleaded guilty to escaping from federal custody. Robichaux admitted that she deliberately failed to appear at the halfway house in Scranton after being transferred there from a federal prison in West Virginia in January 2011. Robichaux, at the time of the transfer, had six months remaining on her original sentence for participating in a drug trafficking conspiracy in the Wilkes-Barre area during 2007. Robichaux will have to serve the remaining six months of her original sentence, plus the additional five months in prison imposed today, at a Federal Correctional Institution to be designated by the Bureau of Prisons.

Robichaux was charged with escape in a criminal Information filed by the U.S. Attorney's Office in May 2012, as a result of an investigation by the United States Marshals Service.

Judge Munley also ordered Robichaux to pay a special assessment of $100.

The case was prosecuted by Assistant U.S. Attorney Francis P. Sempa.

****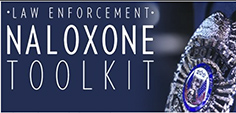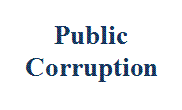 Our commitment to combating public corruption in the Middle District of Pennsylvania and to keeping the public informed about pending cases.