Drug trafficker stopped in Cumberland County sentenced to 11 years on federal drug charges
April 20, 2012
The United States Attorney's Office for the Middle District of Pennsylvania announced today that a Newark, New Jersey man charged with trafficking heroin through Cumberland County was sentenced today to eleven years imprisonment by United States District Court Judge Christopher C. Conner in Harrisburg.
According to United States Attorney Peter J. Smith in December 2010, Tyrone Robinson, age 38, was observed by a Pennsylvania State Police Trooper in a vehicle speeding through a construction zone on the Pennsylvania Turnpike in West Pennsboro Twp., Cumberland County.
During the subsequent traffic stop, a K-9 dog sniff of Robinson's vehicle's exterior indicated the presence of a controlled substance in the vehicle.
Robinson and the vehicle were transported back to the Pennsylvania State Police Newville Barracks where a search warrant was obtained. During the search, Troopers discovered approximately 23,000 bags of heroin in two shoe boxes inside the vehicle. The heroin had a net weight of approximately 447.5 grams and an estimated street value of $228,500. Additionally, Troopers seized approximately $1,030 in cash.

In November 2011, Robinson pled guilty to Possession with Intent to Distribute 100 grams and more of heroin.
Today, Robinson was sentenced to eleven years incarceration followed by five years of supervised release. In addition, Robinson was fined $1,500.
This case was investigated by the United States Drug Enforcement Administration and the Pennsylvania State Police. Prosecution was handled by Special Assistant United States Attorney Brian G. McDonnell.
****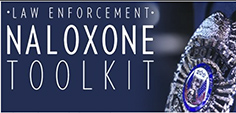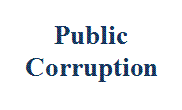 Our commitment to combating public corruption in the Middle District of Pennsylvania and to keeping the public informed about pending cases.