Lancaster Man Charged with Money Laundering of Drug Trafficking Funds

May 11, 2012
The United States Attorney's Office for the Middle District of Pennsylvania announced that a Central Pennsylvania man was indicted Wednesday for conspiring to launder proceeds from drug trafficking with the intention of either promoting or concealing the drug trafficking. The indictment was unsealed following the defendant's arrest and initial appearance.

According to United States Attorney Peter J. Smith a federal Grand Jury charged that Jose Adrian Rodriguez-Ortiz, age 39, of Lancaster, conspired to commit money laundering between approximately 2004 and February 11, 2011, in Dauphin County and Lancaster County. Lancaster County court documents establish that in October, 2010, a Lancaster storage facility controlled by Rodriguez-Ortiz was searched and approximately $200,000 was seized.

If convicted, Rodriguez-Ortiz faces a maximum sentence of 20 years' imprisonment, a $250,000 fine, and a three-year term of supervised release. Trial is scheduled for July 2, 2012.

The case was investigated by Internal Revenue Service Criminal Investigations, the Drug Enforcement Administration, and the Lancaster County Drug Task Force. It is assigned to Assistant U.S. Attorney Christy H. Fawcett.
****
An Indictment or Information is not evidence of guilt but simply a description of the charge made by the Grand Jury and/or United States Attorney against a defendant. A charged Defendant is presumed innocent until a jury returns a unanimous finding that the United States has proven the defendant's guilt beyond a reasonable doubt or until the defendant has pled guilty to the charges.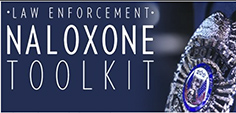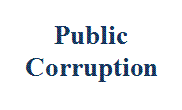 Our commitment to combating public corruption in the Middle District of Pennsylvania and to keeping the public informed about pending cases.