Former Monroe County Pharmacy Operator Sentenced in Federal Court for Misbranding of Medication
August 10, 2012
The United States Attorney's Office for the Middle District of Pennsylvania, announced that the former owner of a pharmacy located in Sciota, Pennsylvania, Benny Salerno, age 41, of Stroudsburg, Pennsylvania, was sentenced Thursday by United States District Court Judge A. Richard Caputo to one year probation. Salerno also agreed to forfeit $35,000.

According to United States Attorney Peter J. Smith, Salerno was the owner of Salerno's Pharmacy in Monroe County from 1999 to 2007. Salerno's pharmacy was a "closed pharmacy" in that it supplied prescription medication to health care institutions and did not sell to the general public.

In February 2012, Salerno admitted that he directed employees to retrieve unused portions of medications from health care institutions and return the unused medications to stock for future use, regardless of lot number or expiration date. Such conduct is in direct violation of the U.S. Food and Drug Administration(FDA) regulations, which prohibit the return and reuse of medications once they have left the pharmacy. Salerno then sought reimbursement from government health care insurance providers for dispensing of the misbranded pharmaceuticals.

Salerno agreed to forfeit $35,000 in proceeds of the scheme which shall be used to make restitution to the Pennsylvania Department of Public Welfare (DPW). DPW administers the Medicaid program with federal and state funds.
Additionally, Salerno has agreed to a permanent exclusion from participating in state and federally funded health care benefit programs.
Salerno was indicted in October 2010.
The investigation was conducted by the Office of Inspector General for Health and Human Services, the Food and Drug Administration and the Pennsylvania Office of Attorney General and was prosecuted by Assistant United States Attorneys Amy C. Phillips and Michael A. Consiglio.
****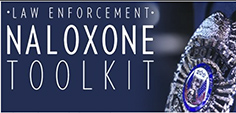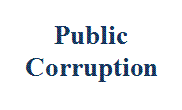 Our commitment to combating public corruption in the Middle District of Pennsylvania and to keeping the public informed about pending cases.