Penn Argyll Man Charged with Unlawfully Obtaining Oxycodone from Stroudsburg UPS Facility
August 8, 2012
The United States Attorney's Office for the Middle District of Pennsylvania announced that a 35-year-old Penn Argyll, Pennsylvania resident was charged today with obtaining a controlled substance by fraud, deception and subterfuge.
According to United States Attorney Peter J. Smith, his office filed a criminal Information against Todd Schreck. The Information alleges that between December 2011 and June 2012, Schreck unlawfully opened, removed, and possessed Oxycodone and other prescription drugs at his place of employment, a United Parcel Service facility in Stroudsburg.
The Information further alleges that after taking the drugs, Schreck re-taped the parcels and placed them back on shelves in order to hide his theft of the drugs.
The charge against Schreck stems from an investigation by the Department of Veterans Affairs Inspector General's Office Criminal Investigation Division. UPS cooperated with the investigation.
If Schreck is convicted of the charge, he faces up to four years in prison, a $250,000 fine, and up to three years of supervised release.

The case is being prosecuted by Assistant U.S. Attorney Francis P. Sempa.
****
An indictment and criminal information is not evidence of guilt but simply a description of the charge made by the United States Attorney against a defendant. A charged defendant is presumed innocent until a jury returns a unanimous finding that the United States has proved the defendant's guilt beyond a reasonable doubt.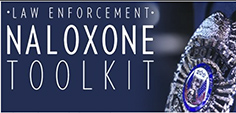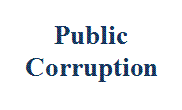 Our commitment to combating public corruption in the Middle District of Pennsylvania and to keeping the public informed about pending cases.