Former Executive Director of Victim Center Sentenced
to Two Years' Imprisonment on Embezzlement Charges
June 5, 2012
The United States Attorney's Office for the Middle District of Pennsylvania announced today that Senior United States District Court Judge Edwin M. Kosik has sentenced Mary Beth Semerod, age 57, to two years' imprisonment on embezzlement charges. Mary Beth Semerod was the former Executive Director of the Rape & Victim Assistance Center of Schuylkill County (RAVC) .
An indictment returned on October 26, 2010, alleged that between June 2006 and June 2008, Semerod, while acting as an agent of the Center, knowingly embezzled money which was under the custody and control of The Rape and Victim Assistance Center of Schuylkill County. On November 17, 2011, Semerod pleaded guilty to the charge in the indictment.
The RAVC received grants of approximately $250,000 in federal grant funds from the U.S. Department of Justice since 2005, through the Pennsylvania Commission on Crime and Delinquency (PCCD). The funds were intended to be used for support of alleged victims of crimes against women. The embezzlement was discovered by PCCD when it attempted to conduct an audit of RAVC. Semerod was dismissed from her position as Executive Director in October 2008.
In addition to the two-year sentence of imprisonment, Judge Kosik ordered Semerod to make restitution in the amount of $205,883.52 which was the amount of money embezzled.
The United States Department of Justice, Office of the Inspector General conducted the investigation of the case and Assistant United States Attorney John Gurganus was the prosecutor.

****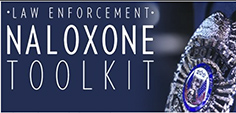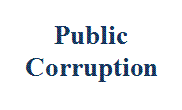 Our commitment to combating public corruption in the Middle District of Pennsylvania and to keeping the public informed about pending cases.