New York Man Found Guilty of Armed Robbery at Hanover Township Bank
May 4, 2012
The United States Attorney's Office for the Middle District of Pennsylvania announced today that a federal jury returned a verdict of guilty on all counts against Kareem Shabazz, age 54, formerly of New York City, in an armed bank robbery trial. After deliberating less than one hour, the jury returned the guilty verdict on all counts in the trial presided over by Senior United States District Judge James M. Munley.
Peter J. Smith, United States Attorney for the Middle District of Pennsylvania, noted that the jury convicted Shabazz of the armed bank robbery of the M & T Bank, 722 San Souci Parkway, Hanover Township, Pennsylvania. The jury also found that Shabazz brandished a short-barreled shotgun during the robbery and conspiracy to do so. Finally, the jury found Shabazz guilty of transporting firearms with the intent to use them in the commission of a home invasion robbery in Luzerne County, Pennsylvania.
According to Assistant United States Attorney John Gurganus, who prosecuted the case, the evidence presented at trial established that on October 30, 2010, Shabazz and two other people entered the M & T Bank brandishing weapons, including a pistols and sawed-off shotgun. Shabazz was wearing a mask and wielding the short-barreled shotgun. Shabazz and another robber vaulted over the teller counter, and one of the armed bank robbers closed the blinds so no person could see in from the outside. The robbers ordered the bank employees and a bank customer to get on the ground. Shabazz and the other robbers then left the bank with more than $17,000, got into a vehicle being driven by a coconspirator, and traveled to New York.

The trial evidence established that after Shabazz was identified as one of the robbers, he was arrested on December 30, 2010, transporting three firearms (including the short-barreled shotgun he had brandished in the bank robbery), across state lines with the intent to use those weapons in the commission of a home invasion robbery in Luzerne County.
Shabazz now faces a mandatory life term of imprisonment based on the jury's verdict.
In noting the jury's verdict finding Kareem Shabazz guilty on all counts, Mr. Smith praised the efforts of the FBI, the Pennsylvania State Police, and the Hanover Township Police Department for their diligent efforts in pursuing this case.

****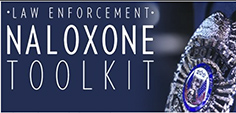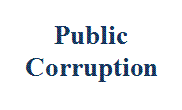 Our commitment to combating public corruption in the Middle District of Pennsylvania and to keeping the public informed about pending cases.