Connecticut Man Found Guilty of Aggravated Identity Theft, Counterfeit Checks and False Identification Documents
November 9, 2012
The United States Attorney's Office for the Middle District of Pennsylvania, announced that Thursday a federal jury in Wilkes-Barre returned 17 guilty verdicts against Akilah Shabazz, age 39, of New Britain, Connecticut, on charges involving counterfeit checks and aggravated identity theft.
Following the 3-day trial before United States District Court Judge A. Richard Caputo, the jury deliberated for about 35 minutes before returning 17 guilty verdicts against Shabazz, who represented himself at the trial.
According to United States Attorney Peter J. Smith, the verdicts included 9 counts of Aggravated Identity Theft, 7 counts of Counterfeit Checks, and 1 count of Fraud in Connection with Identification Documents. Shabazz entered a guilty plea pretrial to 1 count of conspiracy.

The indictment stemmed from an investigation initiated by the Pennsylvania State Police and then adopted by the United States Secret Service in September of 2011. Shabazz used fraudulent identifications from various states to negotiate matching counterfeit checks from financial institutions at several Walmart stores throughout Pennsylvania.
A sentencing date has not been scheduled.
Smith noted that this case exemplifies the high level of cooperation between state and federal law enforcement. The Walmart Asset Protection Department also gave significant assistance throughout the prosecution.
Assistant United States Attorney Michelle Olshefski prosecuted the case.


****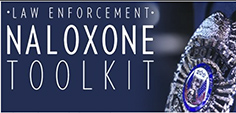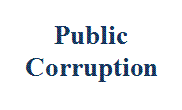 Our commitment to combating public corruption in the Middle District of Pennsylvania and to keeping the public informed about pending cases.