Heroin Dealer Sentenced to 65 Months in Federal Prison
February 3, 2012
The United States Attorney's Office for the Middle District of Pennsylvania announced that one of five people stopped on the in Cumberland County by Pennsylvania State Police was sentenced yesterday to 65 months incarceration for conspiring to distribute between 100 and 400 grams of heroin. Omar Shaheed, age 20, was sentenced to the term by Senior U.S. District Court Judge William W. Caldwell in Harrisburg.
According to United States Attorney Peter J. Smith, Shaheed and his passengers in a vehicle were arrested on August 12, 2009. A search of the vehicle yielded 75 grams of heroin and $20,000 cash. A subsequent search of the vehicle after a warrant was resulted in the discovery of another 150 grams of heroin and a .45 caliber Ruger handgun hidden in a speaker.
Shaheed's passengers in the vehicle, Rasheed Taylor, Marcus Thompkins, Sarah Rose, and a fourth defendant, Reneri Allen, who was following the Shaheed vehicle in another car, have all previously entered guilty pleas before Judge Caldwell. Like Shaheed, Taylor, Thompkins, Rose and Allen all reside in the greater Pittsburgh area. The defendants admitted that they were transporting the heroin via the Pennsylvania turnpike from Newark, New Jersey, for distribution in the area where they lived.
Testimony during the sentencing hearing revealed that Shaheed acquired the 230 grams of heroin seized by the Pennsylvania State Police by paying Thompkins $5,000 to rob another heroin dealer in Newark with the .45 caliber Ruger.
Shaheed pleaded guilty to the conspiracy charge in August of last year. Shaheed's co-defendants are all awaiting sentencing.
The case was investigated by the Pennsylvania State Police and the Harrisburg Office of the U.S. Department of Justice's Drug Enforcement Administration (DEA). The prosecution is being handled by Assistant U.S. Attorney Kim Douglas Daniel.
****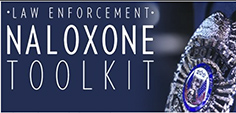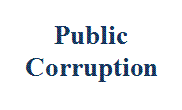 Our commitment to combating public corruption in the Middle District of Pennsylvania and to keeping the public informed about pending cases.