Philadelphia Man Charged with Allegedly Forging Federal Judge's Signature to Escape from Prison
March 14, 2012
The United States Attorney's Office for the Middle District of Pennsylvania announced today that a federal grand jury in Harrisburg has charged a convicted federal defendant with escape and with forging the court documents that led to his escape.
According to United States Attorney Peter J. Smith, a federal grand jury indicted Kevin William Small, age 49, for criminal conspiracy to escape, forge judicial signatures, and possess and use a counterfeit court seal; escape, forging a judicial signature; and possessing a counterfeit seal.

According to court documents, Small was convicted of four counts of filing false tax claims following a week-long trial before District Court Judge Christopher C. Conner in 2007. Evidence presented during the trial showed that Small was a long-term state prisoner who for at least four years had filed for a income tax refunds claiming that he a huge income and was due a substantial tax refund. Trial evidence also established that Small created documents to substantiate his fictitious employment and opened fraudulent bank accounts to receive the tax refunds.

Judge Conner sentenced Small to serve 135 months in federal prison and directed that be begin serving this sentence after he finished serving his state sentence at Huntingdon State Prison. Small's conviction and sentence were affirmed by appellate courts following two rounds of appeals.
Small's state sentence expired on January 5, 2012 and he was scheduled to be turned over to federal prison authorities on that day. However, state prison officials had received a document that purported to be signed and sealed by Judge Conner and the clerk of courts for the Middle District of Pennsylvania that stated that Small's federal conviction had been vacated. As a result, he was released on that day rather than being turned over to federal prison authorities to begin serving his federal sentence.
The escape was discovered when a federal agent called the state prison on another matter on March 8, inquired about Small, and learned that Small had been released to the street on January 5, 2012.
Small was located by the U.S. Marshals Service and arrested in a residence in Philadelphia on March 5, 2012. Many documents that appeared to be forged or fraudulent were seized from the residence at the time of his arrest, including partially-prepared court documents that purportedly freed other state prisoners.
Small faces a maximum sentence of 20 years if convicted.
This case was investigated by the United States Marshals Service, the Federal Bureau of Investigation, and the Internal Revenue Service Criminal Investigations and is assigned to Assistant U.S. Attorney Christy H. Fawcett.
****
An Indictment or Information is not evidence of guilt but simply a description of the charge made by the Grand Jury and/or United States Attorney against a defendant. A charged Defendant is presumed innocent until a jury returns a unanimous finding that the United States has proven the defendant's guilt beyond a reasonable doubt or until the defendant has pled guilty to the charges.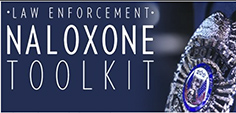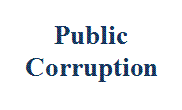 Our commitment to combating public corruption in the Middle District of Pennsylvania and to keeping the public informed about pending cases.