Heroin Dealer Charged in Two Heroin Overdose-related Deaths
February 2, 2012
The United States Attorney's Office for the Middle District of Pennsylvania announced that yesterday a Grand Jury sitting in Harrisburg returned an Indictment against Zachary Aaron Staley, age 28, of Hanover, Pennsylvania.
The indictment charges Staley with distributing heroin resulting in two deaths, being a felon in possession of a firearm, and using a firearm in relation to drug trafficking.
According to United States Attorney Peter J. Smith, in November 2007 and again in September 2008, Staley sold heroin to two individuals who died of overdoses after using the heroin Staley sold them.
If convicted, Staley faces a maximum sentence of life in prison.
The case was investigated by the Drug Enforcement Administration and the Adams County District Attorney's Office. Prosecution is being handle by Assistant United States Attorney Joseph J. Terz.

****

An Indictment or Information is not evidence of guilt but simply a description of the charge made by the Grand Jury and/or United States Attorney against a defendant. A charged Defendant is presumed innocent until a jury returns a unanimous finding that the United States has proven the defendant's guilt beyond a reasonable doubt or until the defendant has pled guilty to the charges.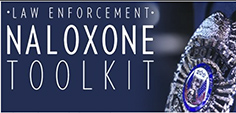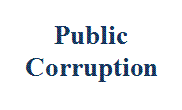 Our commitment to combating public corruption in the Middle District of Pennsylvania and to keeping the public informed about pending cases.