Monroe County Woman Charged with Embezzlement of Union Funds
May 16, 2012
The United States Attorney's Office for the Middle District of Pennsylvania announced that a 50-year-old Mt. Pocono resident was charged today with embezzling more than $41,000 from the International Brotherhood of Electrical Workers, Local 1319 union in Wilkes-Barre from 2005 through 2010.
According to United States Attorney Peter J. Smith, his office filed a criminal information against Libby Stegner, the former office manager of the union. The information alleges that Stegner embezzled $41,861 of union money by failing to deposit and stealing cash she received from union members for dues and other items.
The charge against Stegner stems from an investigation by investigators from the U.S. Department of Labor.
A plea agreement was also filed in the case. Stegner, if convicted of the charge, faces up to five years in prison, a $250,000 fine, and up to three years of supervised release.

The case is being prosecuted by Assistant U.S. Attorney Francis P. Sempa.
****
An indictment and criminal information is not evidence of guilt but simply a description of the charge made by the United States Attorney against a defendant. A charged defendant is presumed innocent until a jury returns a unanimous finding that the United States has proved the defendant's guilt beyond a reasonable doubt.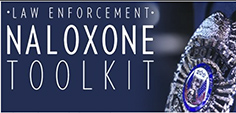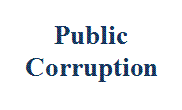 Our commitment to combating public corruption in the Middle District of Pennsylvania and to keeping the public informed about pending cases.