Northampton Man Charged with Attempted Enticement of Minor to Produce Child Pornography
July 11, 2012
The United States Attorney's Office for the Middle District of Pennsylvania announced today that a Northampton County man has been indicted for attempting to entice a minor to produce child pornography.

On June 13, 2012, Alan Stroppa, age 45, of Bath, Pennsylvania, was arrested as the result of an undercover sting operation. He was charged by criminal complaint and released pending indictment. Today, a federal grand jury in Harrisburg returned a three-count indictment charging Stroppa with attempted enticement of minor to product child pornography, attempted enticement of a minor, and attempted distribution of child pornography.

According to United States Attorney Peter J. Smith, in January 2012, Stroppa began communicating with an undercover federal law enforcement agent in Harrisburg who presented himself online as a 12-year-old girl. Through June 13, 2012, Stroppa regularly communicated via the internet and text messages with the "girl." During that time, Stroppa attempt to entice the "girl" to produce a sexually explicit video and photographs of herself. Pursuant to Stroppa's requests, the purported videos were sent through the mail to a Northampton business.

On June 14, 2012, Stroppa accepted the package when delivered and was arrested shortly thereafter by federal and local law enforcement authorities. He was charged by criminal complaint and then released from custody pending subsequent federal proceedings.

Anyone with information related to this case please contact United States Postal Inspector Michael Corricelli at 717-257-5581. The case was investigated by United States Postal Inspectors with assistance from the Office of Homeland Security Investigations and the Northampton Police Department. The prosecutor assigned to the case is Assistant Unites States Attorney Michael A. Consiglio.

****
An indictment and criminal information is not evidence of guilt but simply a description of the charge made by the United States Attorney against a defendant. A charged defendant is presumed innocent until a jury returns a unanimous finding that the United States has proved the defendant's guilt beyond a reasonable doubt.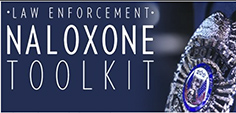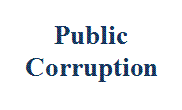 Our commitment to combating public corruption in the Middle District of Pennsylvania and to keeping the public informed about pending cases.