Seven Indicted for Heroin Trafficking in Scranton
June 5, 2012
The United States Attorney's Office for the Middle District of Pennsylvania announced today that seven individuals have been indicted for conspiracy to possess and possession with intent to distribute heroin and marijuana throughout the Scranton, Pennsylvania area. Those charged include Lamar Thomas, age 37, Gregory Bush, age 50, and Siquana Wallace, age 36, all from Scranton; Michael Blondell, age 33, Blakely; Terrell Stevenson, age 29, Wilkes-Barre; Christopher Taylor, age 24, Binghamton, New York; and Sean Martinelli, age 26, Philadelphia. Lamar Thomas and Terrell Stevenson were also indicted for possession of a stolen gun.
Five of the defendants were arrested on May 22, 2012. Marinelli was taken into custody on May 25, 2012 and Wallace was already in custody. All the defendants have either been ordered to be detained or are awaiting a detention hearing.
At the time of the arrests of the above individuals, search warrants were executed at five locations, including a business located at 1838-1840 North Main Avenue, Scranton, Pennsylvania known as "HOODPROMO STUDIO". That business has been closed. Substantial amounts of heroin were seized as a result of the searches.
The maximum penalties for the crimes charged include mandatory minimum sentences of 5 years up to 40 years and $5,000,000 in fines.
These charges arise from the efforts of a joint investigation involving the Scranton Police Department, the Pennsylvania State Police, the Lackawanna County Drug Task Force, and the Drug Enforcement Administration and federal authorities in New York. Prosecution is assigned to Assistant United States Attorney Michelle Olshefski.
****

An Indictment or Information is not evidence of guilt but simply a description of the charge made by the Grand Jury and/or United States Attorney against a defendant. A charged Defendant is presumed innocent until a jury returns a unanimous finding that the United States has proven the defendant's guilt beyond a reasonable doubt or until the defendant has pled guilty to the charges.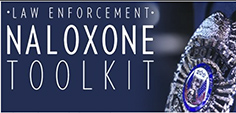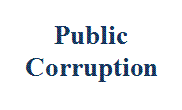 Our commitment to combating public corruption in the Middle District of Pennsylvania and to keeping the public informed about pending cases.