Luzerne County Man Enters Guilty Plea and Is Sentenced
to One Year plus One Day in Prison for Theft from
Monroe County Firearms Dealer
January 5, 2012
The United States Attorney's Office for the Middle District of Pennsylvania announced that a Luzerne County man entered a guilty plea today and was sentenced by Senior District Court Judge Richard P. Conaboy to serve one year plus one day in prison for his role in a theft from a Monroe County firearms dealer.
According to United States Attorney Peter J. Smith, David Toney, age 20, of Hanover Township, Luzerne County, entered a guilty plea and admitted his involvement in the theft of twelve firearms from a federally licensed firearms dealer. Toney, and another individual, Jerome Sharr, age 21, of Wilkes-Barre, were previously indicted by a federal grand jury in June of 2011 and charged with the theft of the firearms from American Sport Shooting, located in Brodheadsville, Monroe County.
The investigation began on December 29, 2010, when a break-in occurred at American Sport Shooting. Twelve handguns were determined to be missing from the store. Subsequent searches by the Pennsylvania State Police resulted in the recovery of several of the handguns, including one located at the residence of David Toney in Hanover Township.
Senior Judge Conaboy also ordered that Toney serve three years of supervised release following his prison sentence.
United States Attorney Smith noted that Jerome Sharr was previously sentenced to 24 months in prison for his role in the break-in.
The investigation was conducted by the Bureau of Alcohol, Tobacco, Firearms and Explosives and the Pennsylvania State Police. The case was prosecuted by Assistant United States Attorney Robert J. O'Hara.
****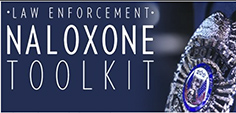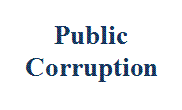 Our commitment to combating public corruption in the Middle District of Pennsylvania and to keeping the public informed about pending cases.