Seven Charged with Tax Fraud Scheme

October 26, 2012
The United States Attorney's Office for the Middle District of Pennsylvania, announced that charges were filed late Thursday against seven individuals involved in a tax fraud scheme.
According to United States Attorney Peter J. Smith, Russell Trauger, age 63, and Harold Trauger, age 66, both of Factoryville, Pennsylvania; Donald Murley, age 60, Laura LaPorta Chapman, age 45, of Palm, Pennsylvania; and Bryan Cavage, age 32, of Harker Heights, Texas, are each charged in one count Informations with filing with the Internal Revenue Service fraudulent income tax returns claiming false refunds. The scheme involved reporting exorbitant interest income and requesting exorbitant refunds on their individual income tax returns.
If convicted of the offense, they each face a maximum penalty of five years of imprisonment and a fine of $250,000.
Additionally, Laurie Cavage, age 41, of Factoryville, Pennsylvania, and Tara Trauger-Walsh, age 34, of Dalton, Pennsylvania, are charged with willfully mailing documents to the IRS claiming fraudulent refunds. If convicted of the offense, each faces a maximum penalty of one year of imprisonment and a fine of $100,000.
The investigation was conducted by the Internal Revenue Service - Criminal Investigation Division, Scranton, Pennsylvania. Assistant U.S. Attorney Wayne P. Samuelson is assigned to prosecute the case.

****
An Indictment or Information is not evidence of guilt but simply a description of the charge made by the Grand Jury and/or United States Attorney against a defendant. A charged Defendant is presumed innocent until a jury returns a unanimous finding that the United States has prove the defendant's guilt beyond a reasonable doubt or until the defendant has pled guilty to the charges.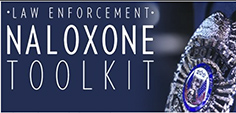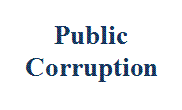 Our commitment to combating public corruption in the Middle District of Pennsylvania and to keeping the public informed about pending cases.