Pittston Area Drug Traffickers Indicted by Federal Grand Jury
June 12, 2012
The United States Attorney's Office for the Middle District of Pennsylvania announced today that a Federal Grand Jury sitting in Scranton today handed up an Indictment charging 10 individuals with being involved in a drug trafficking conspiracy.
According to United States Attorney Peter J. Smith, the indictment alleges that from or about 2007 and continuing to April 2012, the following individuals conspired with each other to distribute more than five kilograms of cocaine hydrochloride.
Leroy Trudgen, age 56, Pittston , Pennsylvania;
Denise Trudgen, age 56, Pittston , Pennsylvania;
William "Billy" McDonald, age 37, Pittston, Pennsylvania;
Brian Amos, age 36, Plains, Pennsylvania;
Martin Williams, age 27, Pittston, Pennsylvania;
Jason Romanczuk, age 35, Pittston, Pennsylvania;
Joseph Shotwell, age 39, Plains Township, Pennsylvania;
Daniel Rasmus, age 26, Exeter, Pennsylvania;
Martin Curry, age 38, Pittston, Pennsylvania; and
Leslie Williams, age 30, Duryea, Pennsylvania

The investigation revealed that the alleged scheme was centered in Pittston, Pennsylvania, and that the members obtained the cocaine in New York City. On April 18, 2012, agents executed a search and arrest warrant at Leroy Trudgen's residence and at the site of his business, Roy's Used Tires in Pittston.
If convicted of the charges, each defendant faces up to life imprisonment and/or a $10,000,000 fine.
The case was the result of a coordinated joint effort by special agents of the Federal Bureau of Investigation, Pennsylvania State Police, the Pennsylvania Attorney General's Office, Luzerne County District Attorney's Office, Pittston City Police Department, and Plains Township Police Department as part of the Department of Justice's Organized Crime Drug Enforcement Task Force (OCDETF). Prosecution has been assigned to Assistant United States Attorney John Gurganus.


* * * *

An indictment is not evidence of guilt but simply a description of the
charge made by the Grand Jury and the United States Attorney against a defendant.
A charged defendant is presumed innocent until a jury returns a unanimous finding
that the United States has proved the defendant's guilt beyond a reasonable doubt.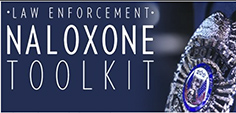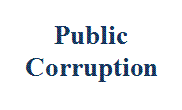 Our commitment to combating public corruption in the Middle District of Pennsylvania and to keeping the public informed about pending cases.