New Jersey Man Charged with Producing Child Pornography
February 23, 2012
The United States Attorney's Office for the Middle District of Pennsylvania announced today the indictment of Dwayne Tucker, age 26, of Ocean County, New Jersey. The indictment, returned Wednesday by a grand jury in Harrisburg, charges Tucker with child exploitation in the production of child pornography.
According to United States Attorney Peter J. Smith, the Department of Homeland Security received a tip from the Toronto Police Service in Canada that an individual later identified as Tucker had a large collection of child pornography on his computer. After executing a search warrant, authorities located a flashdrive with over 4,000 images of alleged child pornography. Further investigation located 46 images of alleged child pornography that were taken in Huntingdon County.
This case is being investigated by the Department of Homeland security, Homeland Security Investigations and is being prosecuted by Assistant United States Attorney Daryl F. Bloom.
****
An Indictment or Information is not evidence of guilt but simply a description of the charge made by the Grand Jury and/or United States Attorney against a defendant. A charged Defendant is presumed innocent until a jury returns a unanimous finding that the United States has proven the defendant's guilt beyond a reasonable doubt or until the defendant has pled guilty to the charges.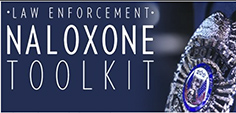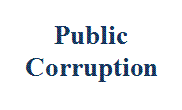 Our commitment to combating public corruption in the Middle District of Pennsylvania and to keeping the public informed about pending cases.