Monroe County Man Enters Guilty Plea to Federal Charges Related to Pipe Bomb Incidents
March 13, 2012
The United States Attorney's Office for the Middle District of Pennsylvania announced that a Monroe County man pleaded guilty today before Senior U.S. District Judge Edwin Kosik to charges related to two separate pipe bomb incidents in Stroudsburg, Monroe County.
According to United States Attorney Peter J. Smith, Mathew VanOrden, age 19, of Stroudsburg, entered a plea of guilty to the charge of illegally possessing destructive devices known as "pipe bombs." VanOrden, and another individual, Zachary Dougher, age 19, also of Stroudsburg, were indicted by a federal grand jury on May 17, 2011, after an investigation by the Bureau of Alcohol, Tobacco, Firearms, and Explosives (ATF) and the Stroud Area Regional Police Department.
U.S. Attorney Smith noted that, according to the Indictment, a pipe bomb was detonated on March 22, 2011, outside a residence located on Edgemont Road in Stroudsburg, causing damage to a mailbox located on the property. In addition, on April 6, 2011, a pipe bomb was detonated in the parking lot of the R&R Heat Treating Company, located on Stokes Avenue in Stroudsburg, causing extensive damage to a vehicle located on the property. At today's guilty plea proceeding, Mathew VanOrden admitted to having been involved in both incidents.
A sentencing date has not yet been scheduled.
Zachary Dougher was previously sentenced by Senior Judge Kosik to 20 months in prison for his role in the offenses.

The case is being prosecuted by Assistant United States Attorney Robert J. O'Hara.
****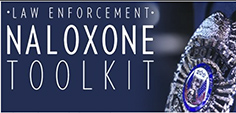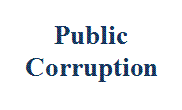 Our commitment to combating public corruption in the Middle District of Pennsylvania and to keeping the public informed about pending cases.