Tax Return Preparer Charged with IRS Fraud
May 9, 2012
The United States Attorney's Office for the Middle District of Pennsylvania announced the filing of a Criminal Information yesterday charging Patricia Vargas, age 36, of York, PA, with submitting false and fraudulent claim for payment to the Internal Revenue Service.
According to United States Attorney Peter J. Smith, in January 2007, Vargas, who at the time worked as a tax preparer for a tax service in York, Pennsylvania, allegedly filed a fraudulent tax return on behalf of a resident of Puerto Rico. The tax return was fraudulent in that it stated that the taxpayer lived and worked in Pennsylvania, when, in fact, the taxpayer lived and worked in Puerto Rico.
By filing a tax return falsely representing where the taxpayer lived, worked, Vargas obtained a tax refund that the taxpayer would not have otherwise been entitled to. The filing of the fraudulent return was part of a larger tax return fraud scheme involving more than twenty-five fraudulent returns that resulted in losses to the I.R.S. of approximately $150,000. The scheme is part of a continuing investigation by the IRS.
Vargas faces a sentence of up to five years in prison and a fine of $250,000.
Assistant United States Attorney Joseph J. Terz is prosecuting the case.
* * * *
An Indictment or Information is not evidence of guilt but simply a description of the charge made by the Grand Jury and/or United States Attorney against a defendant. A charged Defendant is presumed innocent until a jury returns a unanimous finding that the United States has proven the defendant's guilt beyond a reasonable doubt or until the defendant has pled guilty to the charges.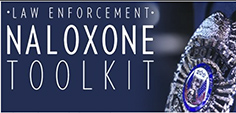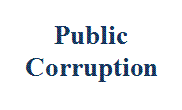 Our commitment to combating public corruption in the Middle District of Pennsylvania and to keeping the public informed about pending cases.