Cambria County Man Sentenced to 72 Months in Federal Prison for Online Fencing Operation
July 27, 2012
The United States Attorney's Office for the Middle District of Pennsylvania announced today that a Cambria County man has been sentenced to 72 months in federal prison for conspiracy to commit money laundering and conspiracy to commit mail and wire fraud in connection with an online fencing operation.
United States Attorney Peter J. Smith stated that Gary Vaughn, age 38, of Portage, Pennsylvania, was sentenced today in Harrisburg by United States District Court Judge John E. Jones, III, to a term of 72 months in federal prison, ordered to serve a term of three years of supervised release at the conclusion of his term of incarceration, pay a $200 special assessment, and pay a $900,000 money judgment.
According to the U.S. Attorney's Office, evidence outlined in court revealed that since 2002, Vaughn, through his business Gary's Steals and Deals, located in various towns in Blair and Cambria Counties, trafficked in stolen merchandise. The merchandise, including items such as electric drills, MP3 players, vacuum cleaners, DVDs, and electric toothbrushes, was stolen from retail establishments by drug addicts whom Vaughn used and paid as "runners." He then sold most of the merchandise across the country on eBay, an online auction service. Vaughn had large assets at his disposal to launder and use. After he knew that his business was under investigation by federal authorities, Vaughn continued his fencing activities, taking steps to shield himself by attempting to portray his business as legitimate.
In imposing the sentence Judge Jones noted that Vaughn was a "con man" involved in a wide spread theft operation. The $900,000 money judgement ordered against Vaughn was designed to divest him of the proceeds of his fencing operation.
Assistant U.S. Attorney Christian A. Fisanick, Chief of the Criminal Division said, "The U.S. Attorney's Office is extremely pleased with the sentence of this case, a sentence that was intended to deter others from committing this type of Internet crime. What made Vaughn's actions particularly deplorable was that he used those hooked on heroin and other illegal drugs to steal for him. By paying them for their thievery, Vaughn kept them on the path of addiction."

"Law abiding citizens expect the government to hold accountable those who use deceit and fraud to line their pockets with money," said Sybil Smith, Acting Special Agent in Charge, IRS-Criminal Investigation- Pittsburgh Field Office. "Mr. Vaughn's sentence should serve as a warning that tough punishment awaits someone who may decide to embark on a similar fraudulent journey."
This case was investigated by the Internal Revenue Service–Criminal Investigations and the Pennsylvania State Police. It was prosecuted by Assistant U.S. Attorney Christian A. Fisanick, Chief of the Criminal Division.
****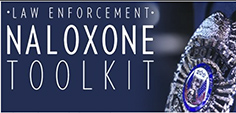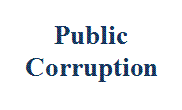 Our commitment to combating public corruption in the Middle District of Pennsylvania and to keeping the public informed about pending cases.