Mexican National Pleads Guilty to Drug Trafficking and Illegally Reentering the United States
August 29, 2012
The United States Attorney's Office for the Middle District of Pennsylvania announced that a 33-year-old citizen of Mexico pleaded guilty today to cocaine trafficking and illegally reentering the United States before Senior U.S. District Court Judge James M. Munley.
According to United States Attorney Peter J. Smith, the defendant, Roberto Vazquez, who at the time of the offenses was staying at a residence in Sciota, Pennsylvania, admitted that he possessed with the intent to distribute more than 500 grams of cocaine and illegally reentered the United States after having been deported and removed from the country.
The charges against Vazquez resulted from an investigation by the Drug Enforcement Administration (DEA), the Department of Homeland Security, the Pennsylvania State Police, and the Monroe County Drug Task Force. Vazquez committed the offenses in October 2009.
The plea agreement, if accepted by the court, calls for Vazquez to be sentenced to 84 months in prison, to be followed by four years of supervised release. Vazquez must also pay a $200 special assessment. Vazquez also faces deportation as a result of the guilty plea. Judge Munley scheduled sentencing for November 27, 2012.
The case is being prosecuted by Assistant U.S. Attorney Francis P. Sempa.

****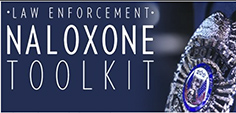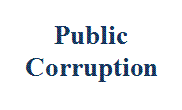 Our commitment to combating public corruption in the Middle District of Pennsylvania and to keeping the public informed about pending cases.