Man Charged with False Statements in Immigration Matter
June 4, 2012
The United States Attorney's Office for the Middle District of Pennsylvania, announced today that a felony Criminal Information has been filed charging Raja Voggu, age 42, of Devon, Pennsylvania with aiding and abetting the giving of false statements in naturalization, citizenship, or registry of aliens.

According to United States Attorney Peter J. Smith, in July 2007, Voggu allegedly aided others to provide materially false representations to immigration authorities in order to secure the continued presence of illegal aliens in the United States.
If convicted, Voggu could be imprisoned for a total statutory maximum up to five years and a fine in the amount of $250,000.
The charges are the result of an investigation by the Immigration and Customs Enforcement (ICE), Homeland Security Investigations (HSI) and the Department of Labor, Office of Inspector General, Office of Investigation, and is assigned to Assistant United States Attorney Todd K. Hinkley.
****
An Indictment or Information is not evidence of guilt but simply a description of the charge made by the Grand Jury and/or United States Attorney against a defendant. A charged Defendant is presumed innocent until a jury returns a unanimous finding that the United States has proven the defendant's guilt beyond a reasonable doubt or until the defendant has pled guilty to the charges.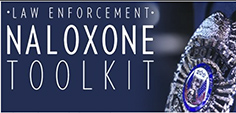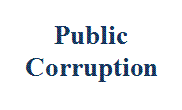 Our commitment to combating public corruption in the Middle District of Pennsylvania and to keeping the public informed about pending cases.