Williamsport Man Indicted for Conspiracy to Distribute Cocaine
July 26, 2012
The United States Attorney's Office for the Middle District of Pennsylvania today announced the return of a two-count indictment charging Elliot Walker with conspiracy to distribute and distribution of more than 500 grams of cocaine.
United States Attorney Peter J. Smith stated that the indictment, returned by a federal grand jury in Williamsport, alleges that Walker conspired with Dorian Graham and Marlene Scott to obtain cocaine from Philadelphia and distribute that drug in Williamsport. Graham and Scott already have been indicted by the federal grand jury, and they are presently pending trial before Judge John E. Jones III. A hearing for Walker on alleged violations of his conditions of supervised release for a prior federal drug distribution offense is scheduled for July 30, 2012 before Judge Jones.
If convicted of both offenses charged in the indictment, Walker, a 51-year old resident of Williamsport, faces a mandatory minimum period of 5 years in prison, a maximum imprisonment term of 60 years, a maximum lifetime period of supervised release following any prison term, and a maximum fine of $6 million.
The case was investigated by the Pennsylvania State Police, the Drug Enforcement Agency, and the Williamsport Bureau of Police. Prosecution of this matter has been assigned to Assistant United States Attorney George J. Rocktashel.
****
An Indictment or Information is not evidence of guilt but simply a description of the charge made by the Grand Jury and/or United States Attorney against a defendant. A charged Defendant is presumed innocent until a jury returns a unanimous finding that the United States has proven the defendant's guilt beyond a reasonable doubt or until the defendant has pled guilty to the charges.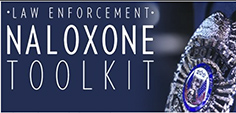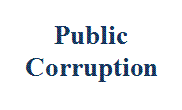 Our commitment to combating public corruption in the Middle District of Pennsylvania and to keeping the public informed about pending cases.