Dauphin County Man Convicted of Three Charges in Federal Court
September 28, 2012
The United States Attorney's Office for the Middle District of Pennsylvania announced that on September 27, 2012, a Dauphin County resident was convicted of three felony charges after a four day jury trial before United States Chief Judge Yvette Kane.
According to U.S. Attorney, Peter J. Smith, Seth Williams, age 54, of Harrisburg, Pennsylvania, was found guilty by the jury of Possession with Intent to Distribute Cocaine and Cocaine Base (also known as crack cocaine), Possession of a Firearm and Ammunition by a Convicted Felon, and Using and Carrying a Firearm During and in Relation to Drug Trafficking for an incident at his residence in Swatara Township in October 2010.
Williams was indicted by a federal grand jury on December 1, 2010. The charges resulted from an investigation conducted by the Federal Bureau of Alcohol, Tobacco, Firearms, and Explosives and the Swatara Township Police Department, assisted by the Pennsylvania State Police and the Pennsylvania Office of the Attorney General.
Williams faces up to life imprisonment when sentenced on the convictions, with a mandatory minimum sentence of twenty (20) years. Chief Judge Kane ordered that Williams be detained in federal custody pending his sentencing.
This case was brought as part of Project Safe Neighborhoods, a nationwide initiative of the Department of Justice to combat the epidemic of drug trafficking and related use of firearms.
The case was prosecuted by First Assistant U.S. Attorney Dennis C. Pfannenschmidt and Special Assistant U.S. Attorney Brian G. McDonnell.
****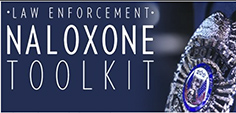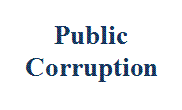 Our commitment to combating public corruption in the Middle District of Pennsylvania and to keeping the public informed about pending cases.